The current economic crisis has forced many people to sell their gold for cash so that they can find the cash they need so urgently. Since gold price is at its highest point, it makes sense to sell gold now. Even if you go on keeping the gold with you, you won't be a loser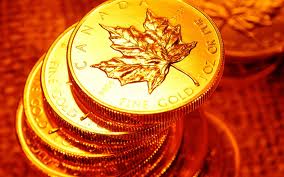 as gold price is not going to fall in the near future. However, if you really have to sell gold now, keep the following points in mind.
Sell Gold as Finished Products
If the gold you are having is in the form of jewelry or expensive ornaments, try to sell it as ornaments. Ornaments made of gold will have more value than gold in its solid form. Some gold ornaments will have immense value if they are unique and historically important.
Shop Around for the Highest Price
If the gold you are going to sell is of 24 karat, you can expect the best price. Take your gold to different buyers. Every buyer will price your gold differently. There may also be buyers who are looking for particular gold items like the ones you are going to sell. If the gold you are selling is exactly the type the buyer is looking for, you might get a very attractive price which you never dreamed of.
Be Aware of Gold Prices
Before selling your gold, you should know what the current gold prices are and how expensive certain jewelry items can be. If you are aware of the market price of gold, it will be easier for you to decide the price you want for your gold. If you are very careful and well in touch with the gold market, you can surely sell your gold at an attractive price.